Regular price
Sale price
€35,90 EUR
Unit price
per
Sale
Sold out
Breakfast for €1 a serving in a healthy and efficient way; Fonan takes away your hunger and gives you energy.
View full details
Fonan: Nutrición Completa en Cada Sorbo
Fonan va más allá del típico batido; es una combinación inteligente de nutrientes diseñada para ofrecer saciedad y beneficios nutricionales en cada sorbo. ¿Qué hace a Fonan tan efectivo?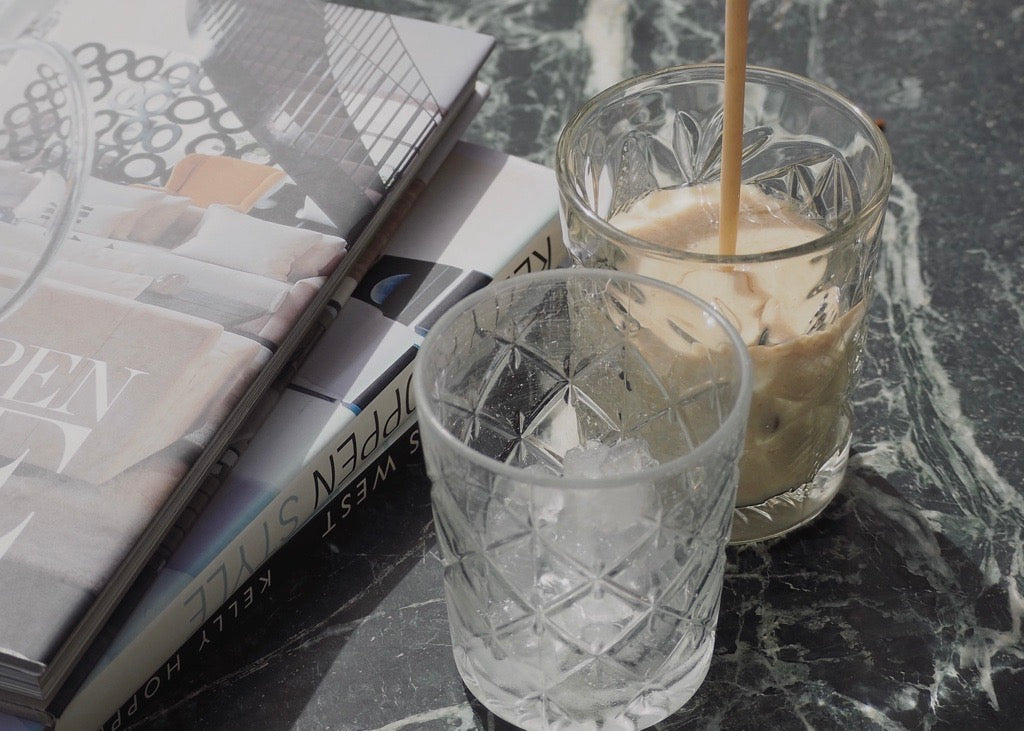 Proteins
FONAN contains a high protein level, facilitating the increase in muscle mass , regulating appetite and preventing the loss of muscle mass itself. This facilitates weight loss by helping to burn more calories and improving the health of your bones. Protein foods are broken down into amino acids during digestion . The human body needs a large number of amino acids in large enough amounts to maintain good health. Amino acids are found in animal sources such as meats , milk, fish , and eggs . They are also found in plant sources such as soybeans (soybeans), legumes, nut butters, and some grains (such as wheat germ and quinoa).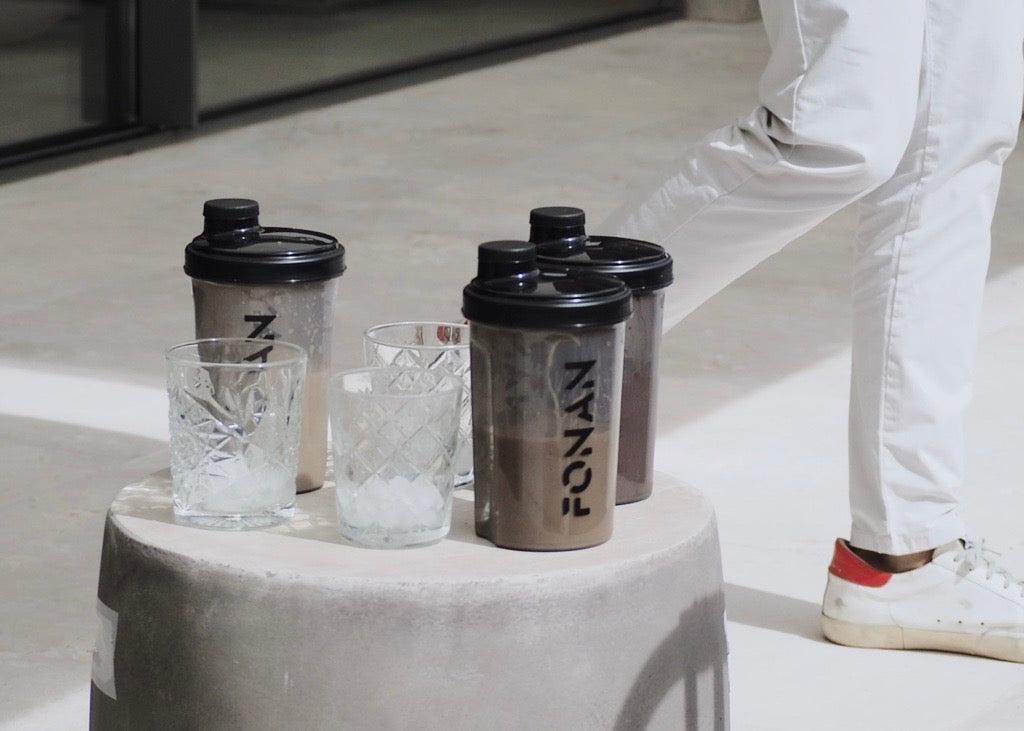 Rich in vitamins
It allows the repair of the skin, bones and muscles, making it easier to obtain energy. Through vitamins, FONAN is a great source of energy . Likewise, vitamins and supplements often advertise health benefits, such as improving memory, protecting the heart, and making the immune system stronger . For years, doctors have recommended certain supplements like fish oil and multivitamins.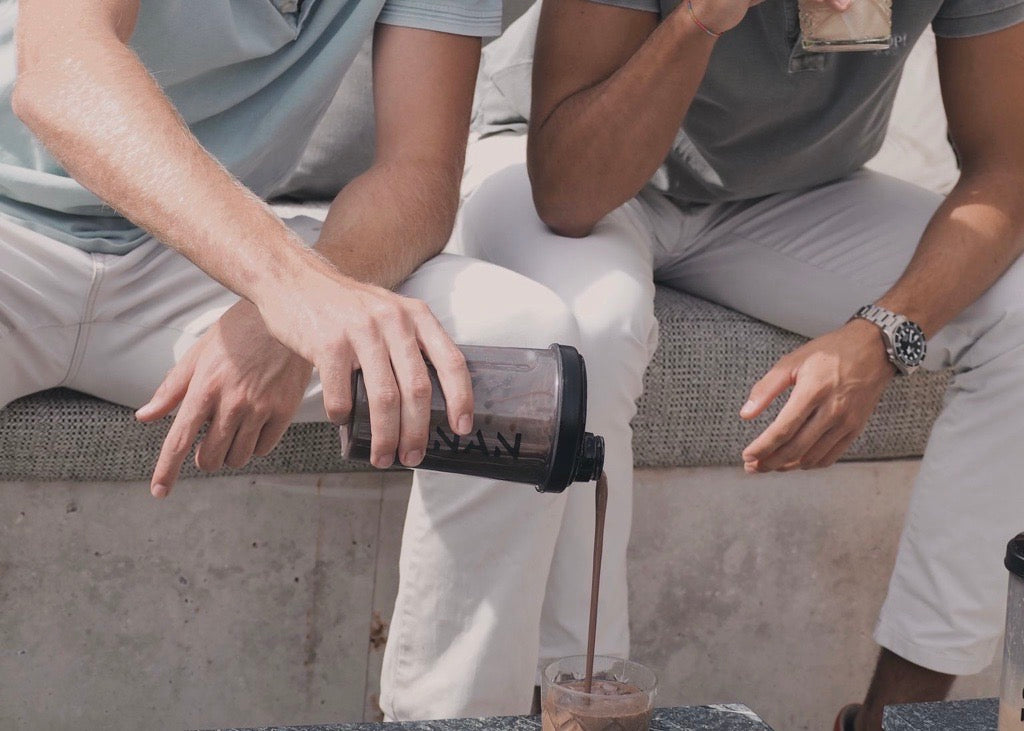 Slow-absorbing carbohydrates
Cereals such as oatmeal are a healthy energy source, which allow you to stay satiated throughout the morning without increasing your percentage of fat . They contain abundant carbohydrates and fiber, as well as proteins, vitamins B1 and B2, and substances and minerals such as calcium and iron . It is important to include cereals in our diet, since they provide us with fiber, nutrients and the energy necessary for the proper functioning of the body.
Frequent questions
Ingredients

Oatmeal
Arla protein
rice protein
pea protein
Lactose-free skimmed milk
Olive oil powder
guarana extract
Baobab
Spirulina
xanthan gum

Vitamin Blend:

Vitamin C, Vitamin E, Vitamin PP, Vitamin A, Vitamin B5, Vitamin D, Vitamin B2, Vitamin BI, Vitamin B8, Vitamin B9, Vitamin B12
How to use

Pour 350ml of cold water or milk into the shaker
Add 2 scoops of FONAN
Shake for 10 seconds

You can also calculate the personalized dose of FONAN in the "Counter" section, in the "Learn more" menu.
¿Qué incluyen las compras de Fonan?

Cada paquete FONAN incluye botes de 500g de los sabores seleccionados.

Además puedes añadir el shaker FONAN por solo 3€ (Verás la opción de agregarlo a tu pedido en el carrito de compra).
When to take Fonan

The use of Fonan is recommended for breakfast or lunch, avoiding dinner due to its caffeine content (only in the coffee version) and guarana.
Sustainability

Thanks to the fact that it is made with local ingredients and that it does not generate waste, FONAN produces x6 times less emissions than a nutritionally equivalent breakfast.

FONAN uses sustainable packaging to reduce our carbon footprint; with triple layer of natural cellulose, biodegradable film and FSC certified paper.